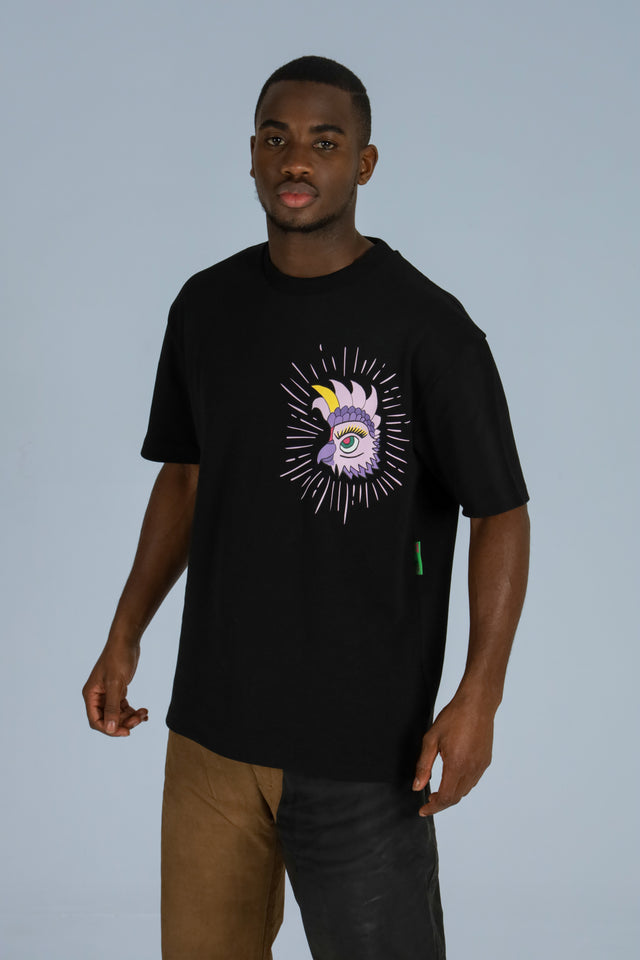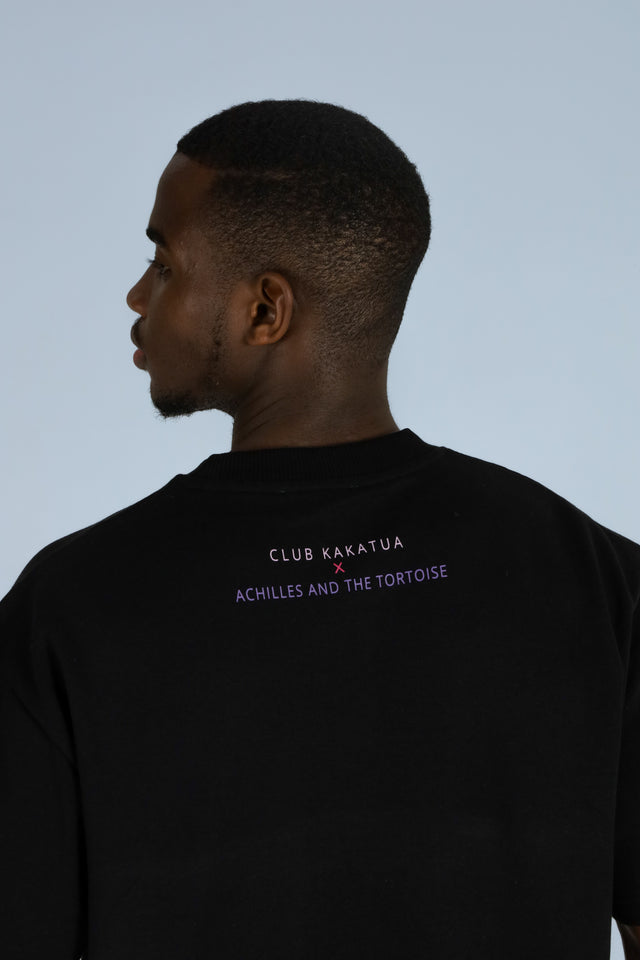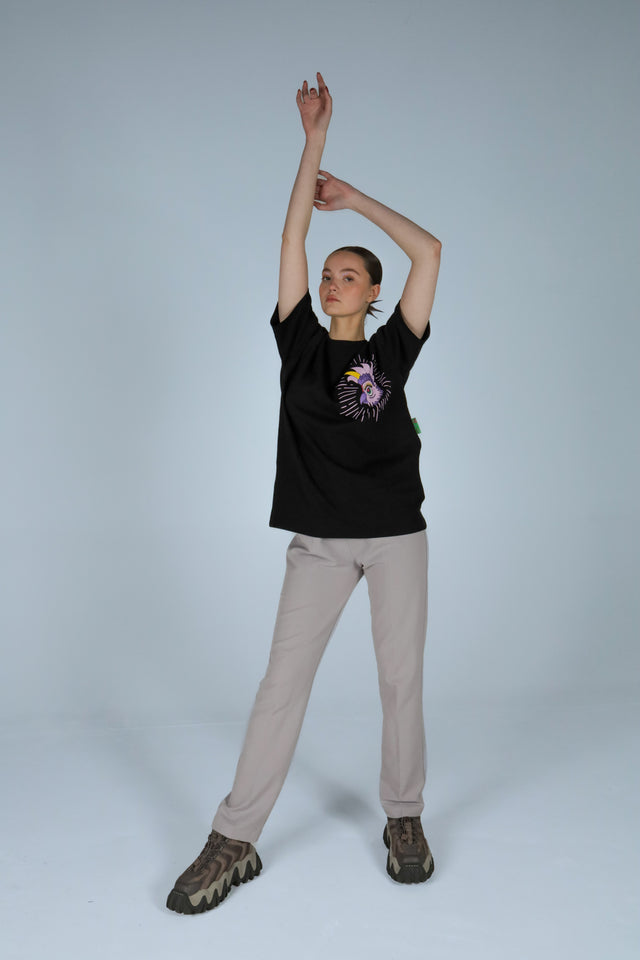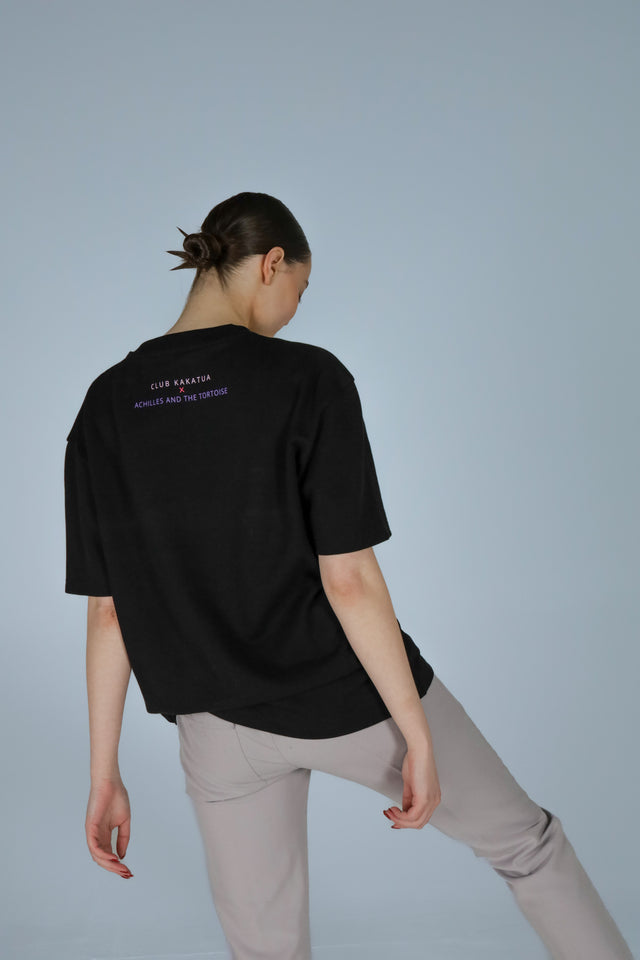 The Iconic Club Kakatua Tee
We bring you the most sustainable shirt ever made. We want you to stay in love with this shirt forever, so we've cooked something really special for you in collaboration with the NGO Club Kakatua. Inspired by the iconic original Woodstock tee. So special that it will last for generations! 
Thanks to the composition of recycled cotton, seaweed, organic cotton, and the produce-after-order principle, we have developed the most environmentally friendly T-shirt ever made.
PRE-ORDER CLOSED!
Challenge the status quo with Achilles and the Tortoise X Club Kakatua.
Sizing
Worn both by Sammy and Stefanie, they are 176 and 161 cm and wear size M | Worn by Nagier, 173 cm tall also wearing a size M
Fabrics & care
This T-shirt consists of 50% recycled cotton, 31% GOTS certified organic cotton and 19% Lyocell. The Lyocell part is made by mixing crushed seaweed with Lyocell – a fibre derived from wood pulp. The seaweed part adds unique properties to the shirt that protect the skin against harmful external influences: the seaweed is rich in substances (such as vitamins, trace elements, amino acids and minerals) that help activate cell regeneration, which in turn can relieve skin diseases, reduce inflammation and itching. The high antioxidant content protects the skin from harmful free radicals that damage our skin cells.
Impact
Shipping
First you place a pre-order, then you wait patiently. Your precious threads will be made if a batch of 300 pieces is sold. In that way we never have to deal with overproduction. Patience is king! This is the reason why this is the most sustainable shirt ever.
Material warranty
Organic materials are valuable. That's why we offer the unique brand promise of a lifelong 'houdbaarheid' kickback of 10% on all returned Achilles items. Read more about it at our Slow Fashion page >
Full transparency
The more we know, the better decisions we make.